Maya Luna Abaya
Sale price

RM 295.00

Regular price

RM 0.00
Share
*Shawl & inner slip are sold separately
The Kalima Maya Exclusive Abaya is an exquisite and luxurious piece of clothing designed to make you feel elegant and sophisticated on any occasion. This abaya is crafted with great attention to detail, and it comes with a matching sheer shawl, making it a truly complete and stunning ensemble. Here are some key details and features: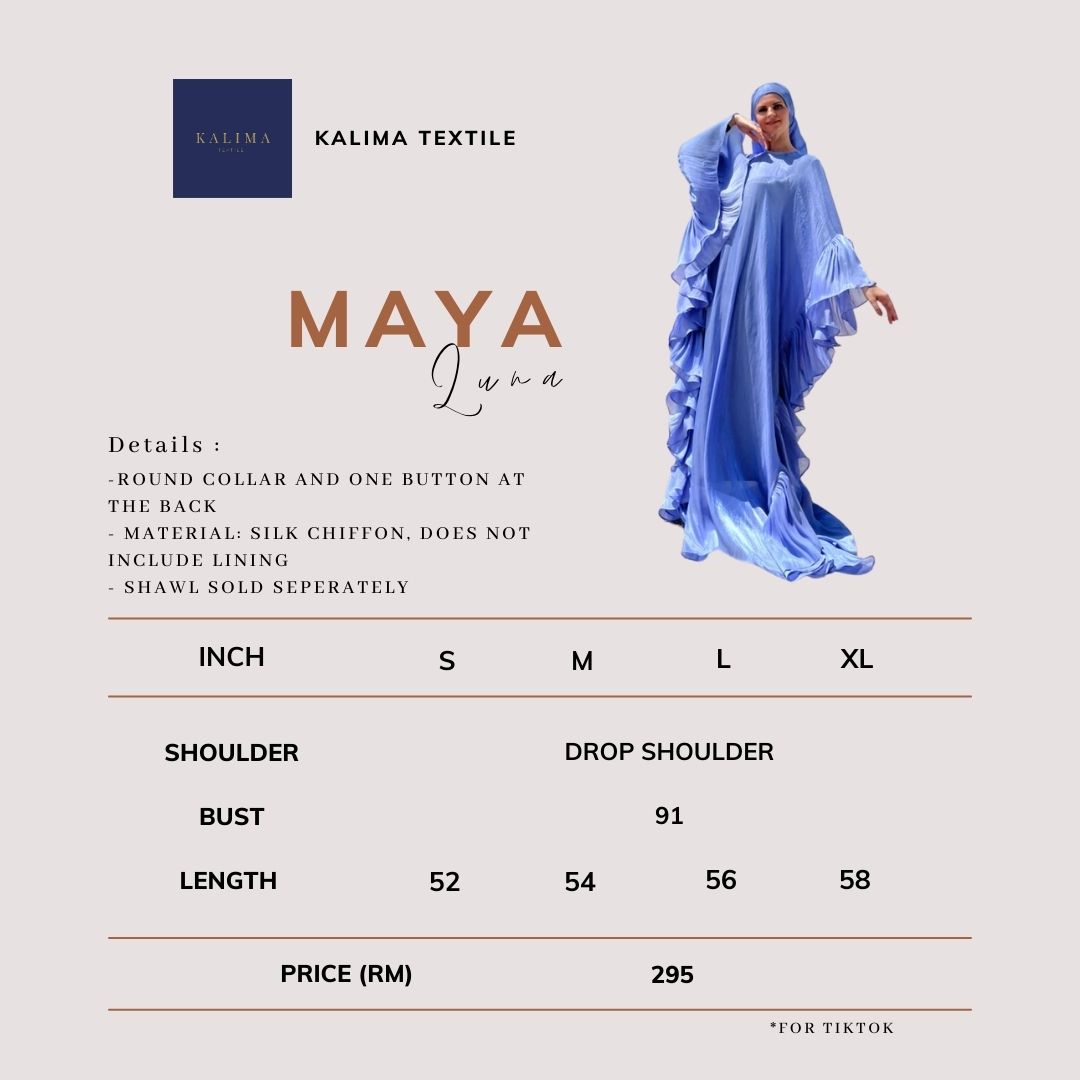 Round Collar: The abaya features a classic and timeless round collar, which adds a touch of modesty and sophistication to the design.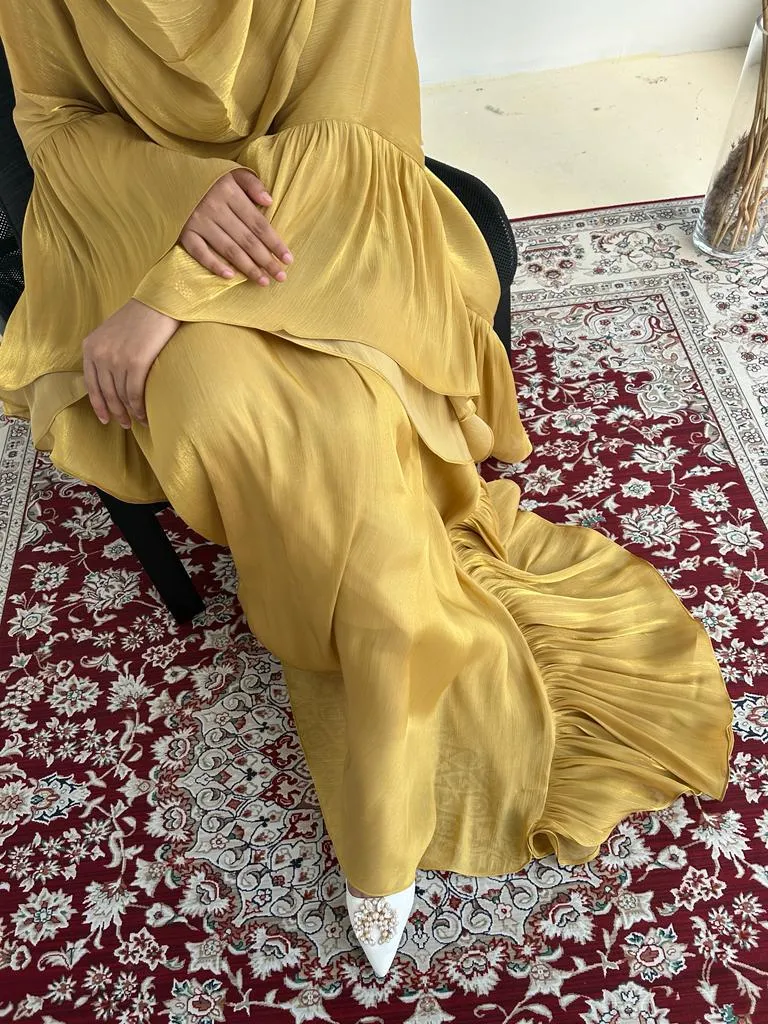 One Button Closure: At the back of the abaya, you'll find a single button closure. This not only adds a stylish element to the abaya but also makes it easy to put on and take off.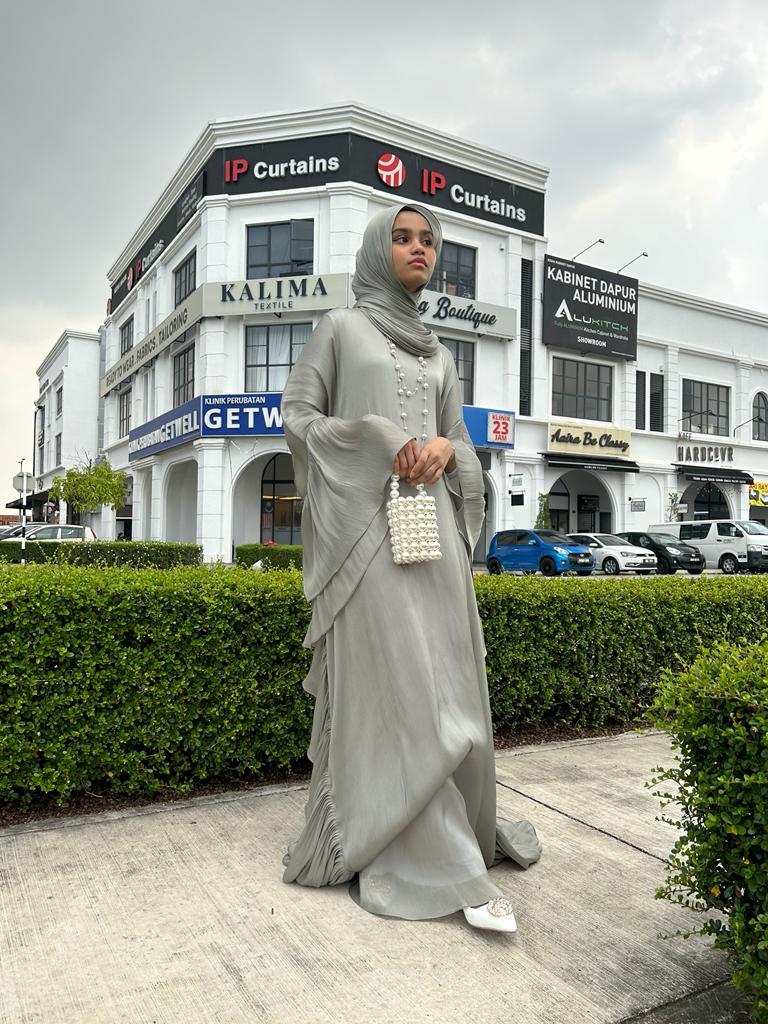 Material: The abaya is made from high-quality Silk Chiffon, which is known for its light and airy texture. This material drapes beautifully and lends an ethereal quality to the garment. It's important to note that the abaya does not include lining, enhancing its sheer and delicate appearance.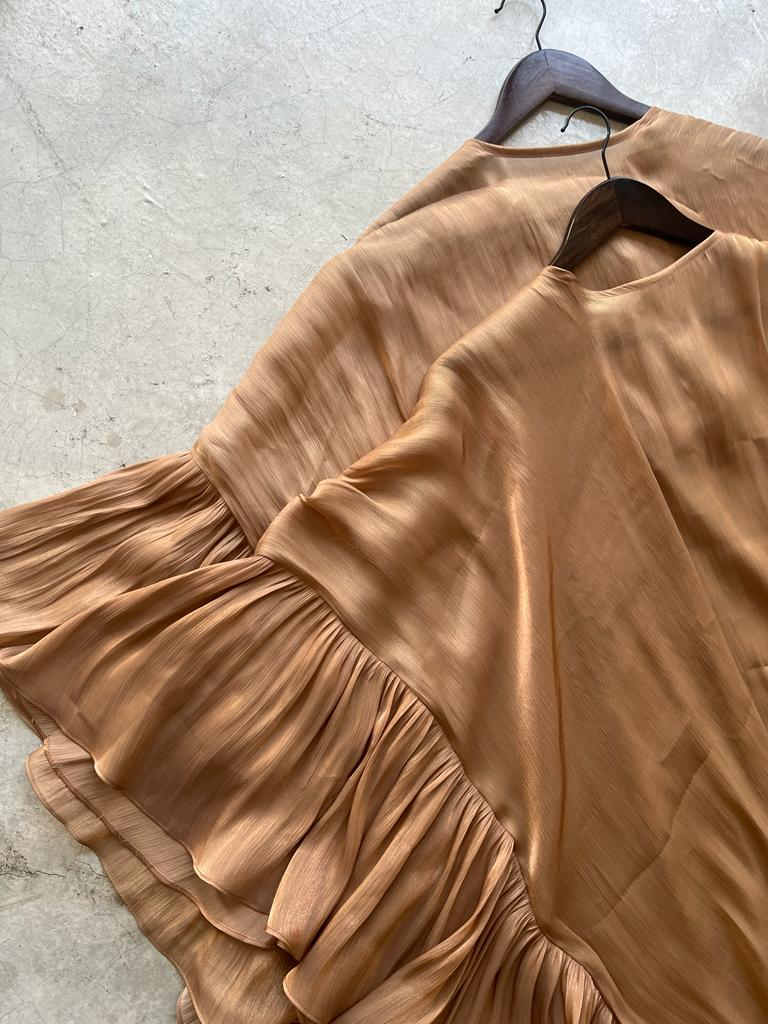 Matching Sheer Shawl - SOLD SEPARATELY: This shawl complements the abaya perfectly and allows you to create a coordinated and elegant look.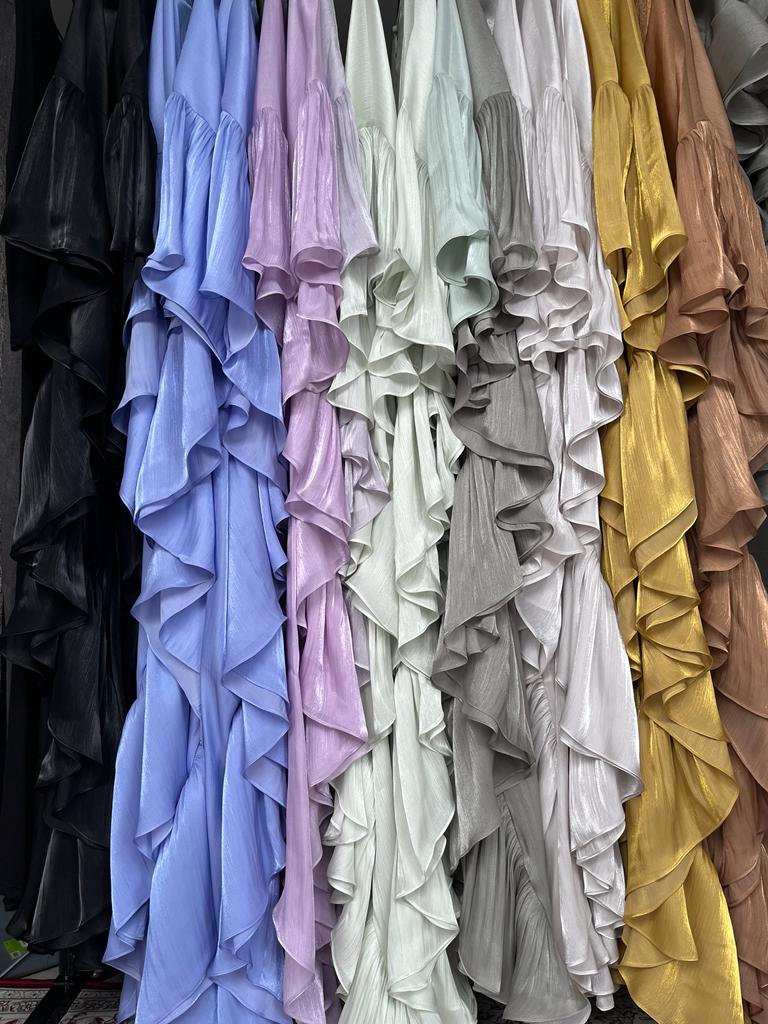 Elegance and Royalty: The Kalima Maya Exclusive Abaya is not just any piece of clothing; it's a garment loved and worn by royalties and celebrities. This fact attests to its extraordinary design and quality. When you wear this abaya, you'll undoubtedly feel a sense of regal elegance, making it ideal for special occasions and events.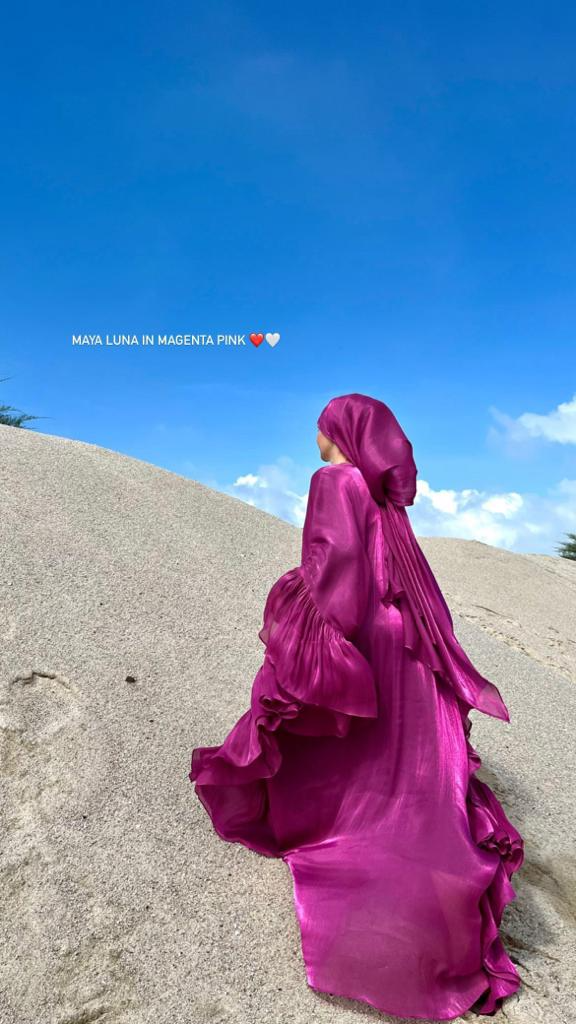 In summary, the Kalima Maya Exclusive Abaya is a symbol of refinement and sophistication. Its Silk Chiffon material, minimalist round collar, and one-button closure, combined with the included matching shawl, make it a captivating choice for those seeking to exude elegance and grace. Whether you're attending a formal gathering or a special event, this abaya is sure to make you feel like royalty.